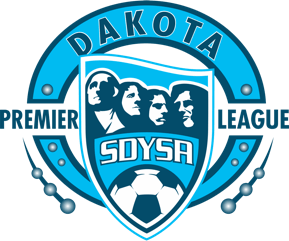 2023 Fall Dakota Premier League
September 10th, 2023 – Sioux Falls, SD – GIRLS TEAMS
October 15th, 2023 – Sioux Falls, SD – BOTH BOYS AND GIRLS TEAMS
October 22nd, 2023 – Sioux Falls, SD – BOYS TEAMS
The Dakota Premier League offers two tiers (Elite and Select) of competition for any teams U9-U19 that are SDYSA members or teams outside of South Dakota registered to any US Soccer affiliation.
DPL Elite: serves teams looking for a structured league set up where standings and scores are kept and your team is guaranteed 6 games and full participation is required. DPL Elite, serves U11-U19 boys and girls teams.
DPL Select: serves teams U9-U19 who would like a flexible game schedule, where teams can decide what DPL offerings/dates they want to attend. Scores and standings are not held. Teams will have a choice in what they decide they want to participate in. Ex: 1, 2, or 3 DPL offering/dates.
The purpose of the DPL is to provide meaningful competition for teams with limited travel. All DPL offerings will be held at either the Sanford Sports Complex (THE CROSSING), or Yankton Trail Park in Sioux Falls, SD.
For questions, please direct them to Dale Weiler – SDYSA Technical Director – td@southdakotasoccer.com